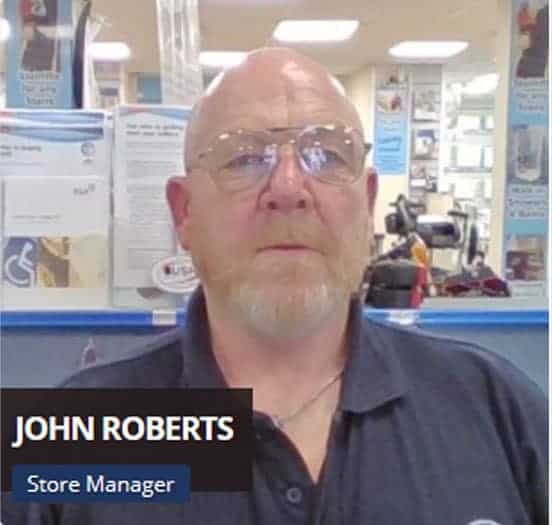 Store Manager: John Roberts 
Founded in 1980 by Martin Bush Bush Healthcare has grown to 10 stores across South Wales as well as Yate near Bristol.
Even though Bush Healthcare has grown we have still kept our Head Office in Aberdare. Our customer support, website and engineering teams are all based here and are always happy to hear from our customers.
We have 12 store locations, the facilities below are available at our Swansea store only 

What services are available?

Disabled Access

What Parking is Available?

Closest Train Station & Bus Stations
what wonderful friendly service I received from the gentleman at this shop. I was allowed time to browse and look around without being pestered. My query was answered and after receiving advice, I purchased shoes for my mum that were perfect . I subsequently returned and purchased slippers - again help was given and the fit was perfect. I would definitely recommend visiting this shop for all you disability requirements.
I popped in for new rubbers on my walking sticks. New ones were fitted quickly and efficiently and all for only £3.00. Well done Bush Healthcare.
Best mobility shop anywhere, and the manager, John, if he can't help you with something, nobody can, 10/10 john

Consult with our specialists for help with an order, booking a free survey, or advice.

We have 10 stores across South Wales and another in Yate. We can deliver anywhere in the UK for items available on our website.

We stand behind our goods and services and want you to be satisfied with them.