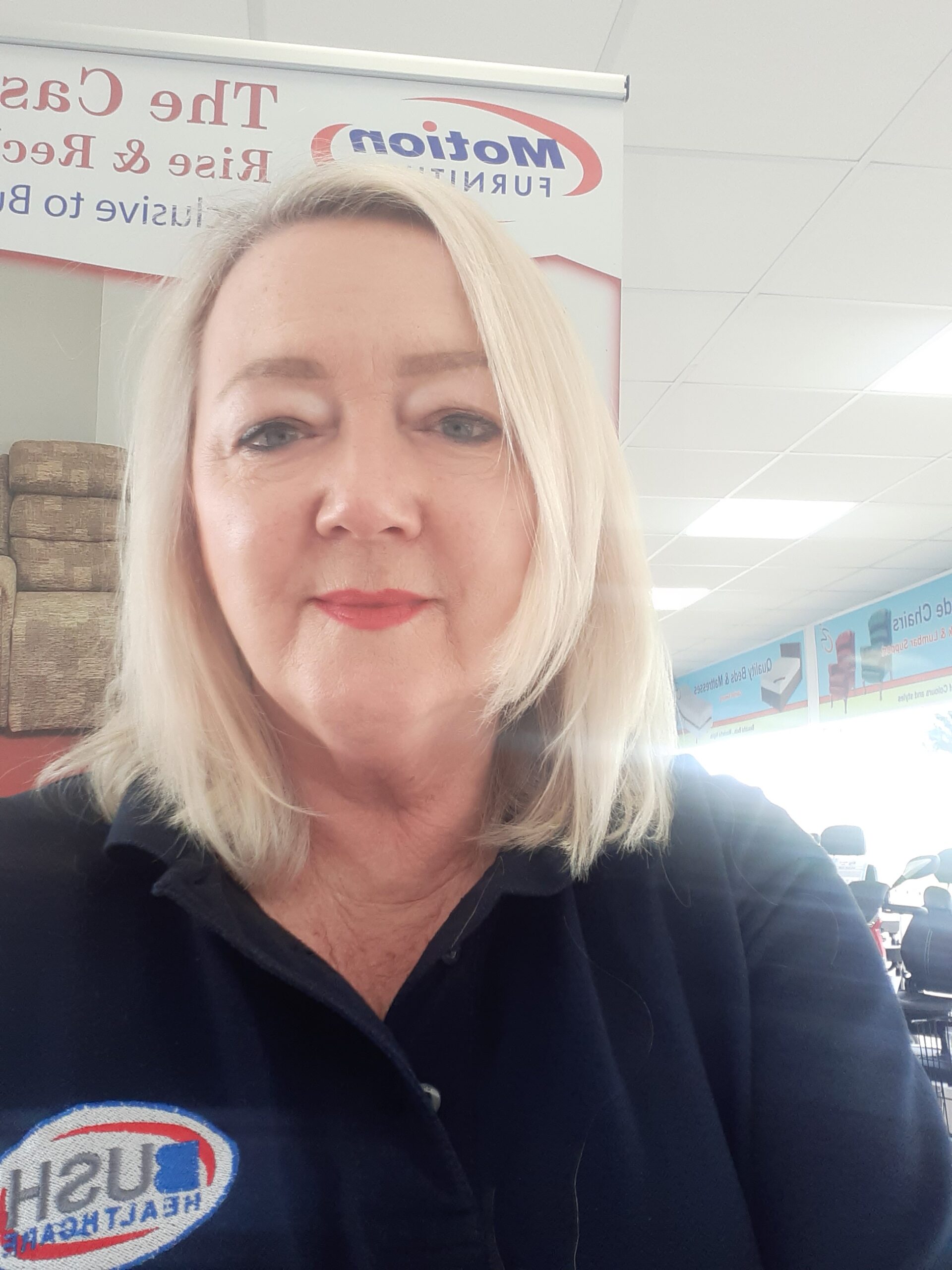 Store Manager – Rosalind Close
Founded in 1980 by Martin Bush Bush Healthcare has grown to 10 stores across South Wales as well as Yate near Bristol.
This store is one of our Scooter and Chair Hubs with our widest range of Scooters, Power Chairs and Rise and Recline Chairs.
Our Bridgend store is  easily accessible and only a drive away from local train stations and bus stops. 
We pride ourselves on our excellent customer service and commitment to meeting the customers needs at all times. 
For parking & disabled access please see the bottom of the page. 
We have 12 stores spanning across South Wales, these facilities differ in each store. The following facilities applies only to the Bridgend store.

What services are available?

Disabled Access

What Parking is Available?

Closest Train Station & Bus Stations
Very helpful and knowledgeable staff and a range of mobility scooters there which you can try out both inside and outside in the large enclosed car park. There's some disability aids there too and if they don't have what you need in stock then they are very helpful at ordering it for you.
Staff took time to explain everything and were not pushy
Nothing wrong! Pleasant staff, good value

Consult with our specialists for help with an order, booking a free survey, or advice.

We have 10 stores across South Wales and another in Yate. We can deliver anywhere in the UK for items available on our website.

We stand behind our goods and services and want you to be satisfied with them.